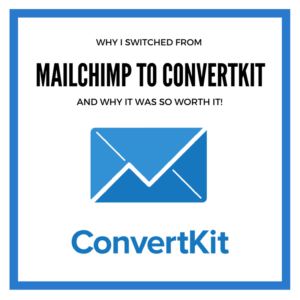 MailChimp's free plan is hard to beat and that is what I used to begin building my mailing list. But when I was ready to invest time and money in my mailing list, I checked out other email providers and found ConvertKit. Making the switch to ConvertKit took some work, but I'm so glad that I did. I recorded a ConvertKit demo for you so you can see first-hand how it works and also listed my top reasons for switching from MailChimp to ConvertKit. 
Don't have time to watch the video? I break it down for you here: 
1. I made the switch for features, but immediately noticed a change in tone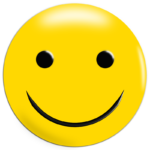 It was only after I switched to ConvertKit that I realized many of my interactions with MailChimp were fear-driven. Don't anger the chimp—that was the bottom line and that was most important with MailChimp. For example, if I had a batch of new subscribers that I'd gained through a giveaway, I didn't upload them all at once and email them at the same time for fear that I would have too many unsubscribes and land in MailChimp jail.
ConvertKit is not like that at all. After I signed up I received a couple of emails asking if I had any questions or needed any help. ConvertKit runs webinars to answer questions and demo new features. The team—and there are real people who answer your questions and run webinars—are encouraging and helpful. They want me to succeed.
2. One list
MailChimp and other email providers have a linear system. Each subscriber is linked to a list. Convertkit uses a more flexible system.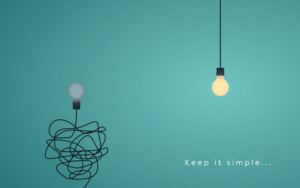 You only have one list and that includes all your subscribers. With ConvertKit, you can sort subscribers through various tools including tags, which are one of my favorite things about ConvertKit. You can also sort subscribers by the form that they signed up on or by the email sequence (automation) a subscriber receives. I can group subscribers into larger segments as well. And ConvertKit makes sure subscribers don't receive duplicate emails, even if they have multiple tags or are added to many different sequences. "Auto de-duplication" is what they call it, and it works. I've tested it.
3. Automations
One of the main reasons I picked ConvertKit was because I could easily tag subscribers.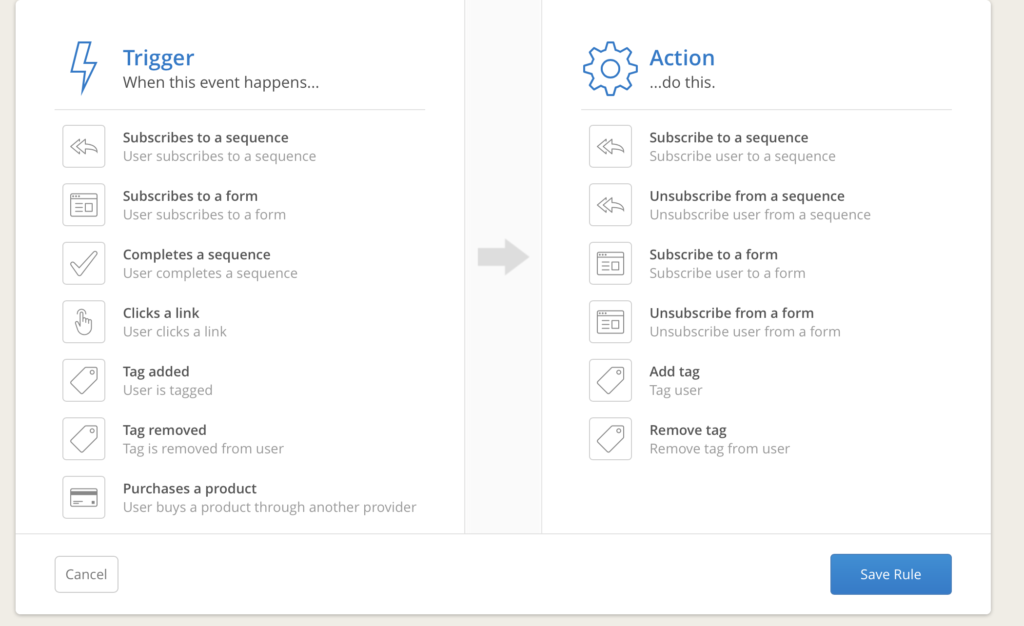 I wanted to be able to give subscribers the option to only receive new book release updates. I can do this through ConvertKit's link triggers. The subscriber clicks a link indicating they only want updates about new releases and they're automatically tagged as "New Release Only." I'm also using link triggers to tag different types of readers. If someone clicks on a Kobo link, they get a "Kobo Reader" tag, and I get in touch with them in the future if I have Kobo-only promotions. Tags are just one type of automation. You can also add and remove tags as well as add and remove subscribers from sequences.
4. Integrations
ConvertKit also has plenty of integrations.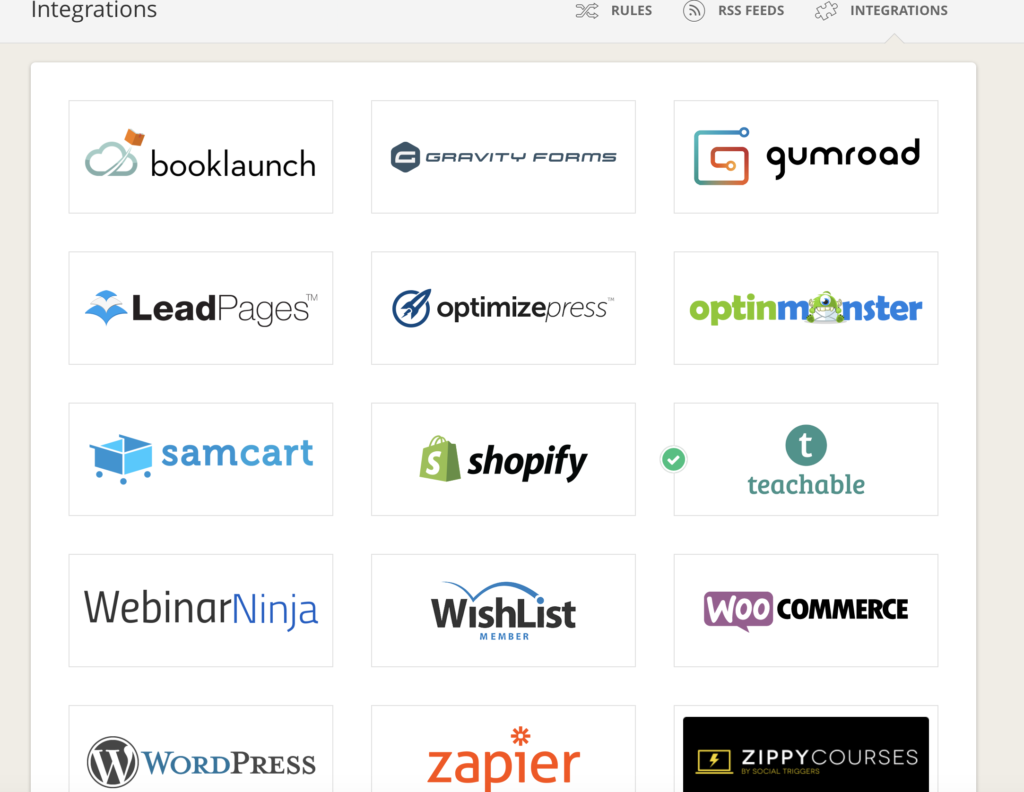 Gumroad, LeadPages, and Teachable are just a few of the many integrations available. I use the integration with Teachable to send new students in my mystery writing course an email sequence.
5. Landing pages (or "Forms" in ConvertKit lingo)
You can make unlimited landing pages. (You also have unlimited emails, automations, and sequences.) Here's an example of one landing page I created using the template.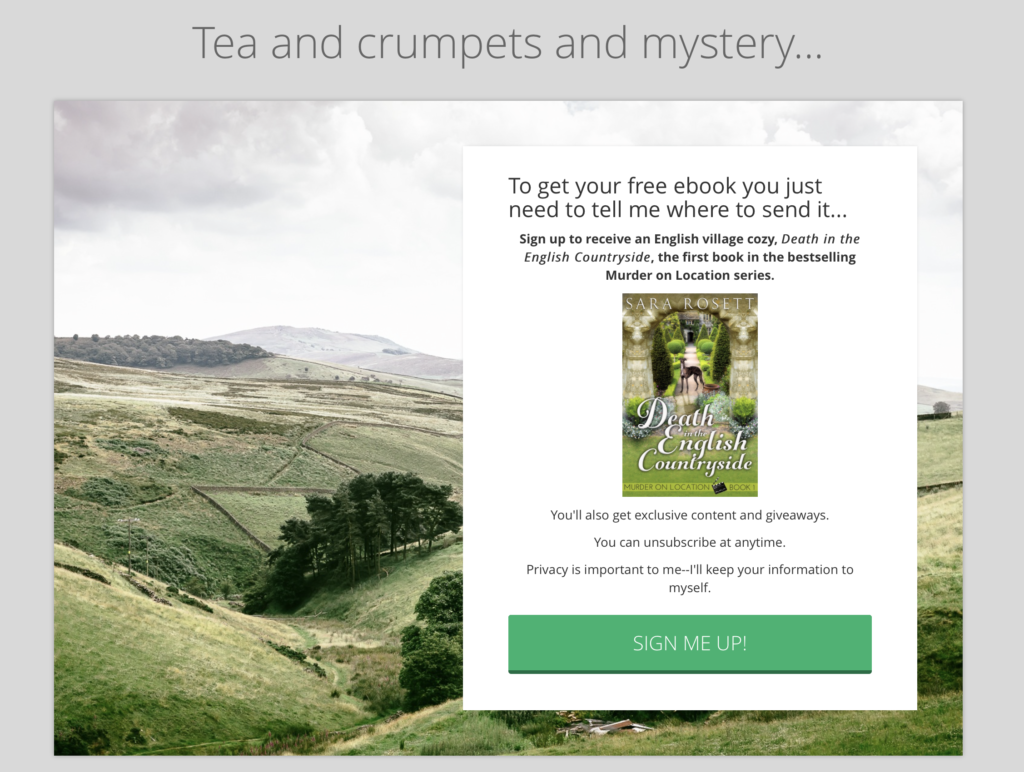 ConvertKit will host the page for you or you can embed it on your site. Landing pages were a feature I was looking for because I didn't want to have to pay an additional recurring fee specifically for them.
6. Ease of Use
ConvertKit is just easier to use. My favorite example of this is how ConvertKit makes it easy to clean your list. Instead of having to create segments and set dates yourself, ConvertKit has several preset options for sorting subscribers. One preset is "Cold Subscriber."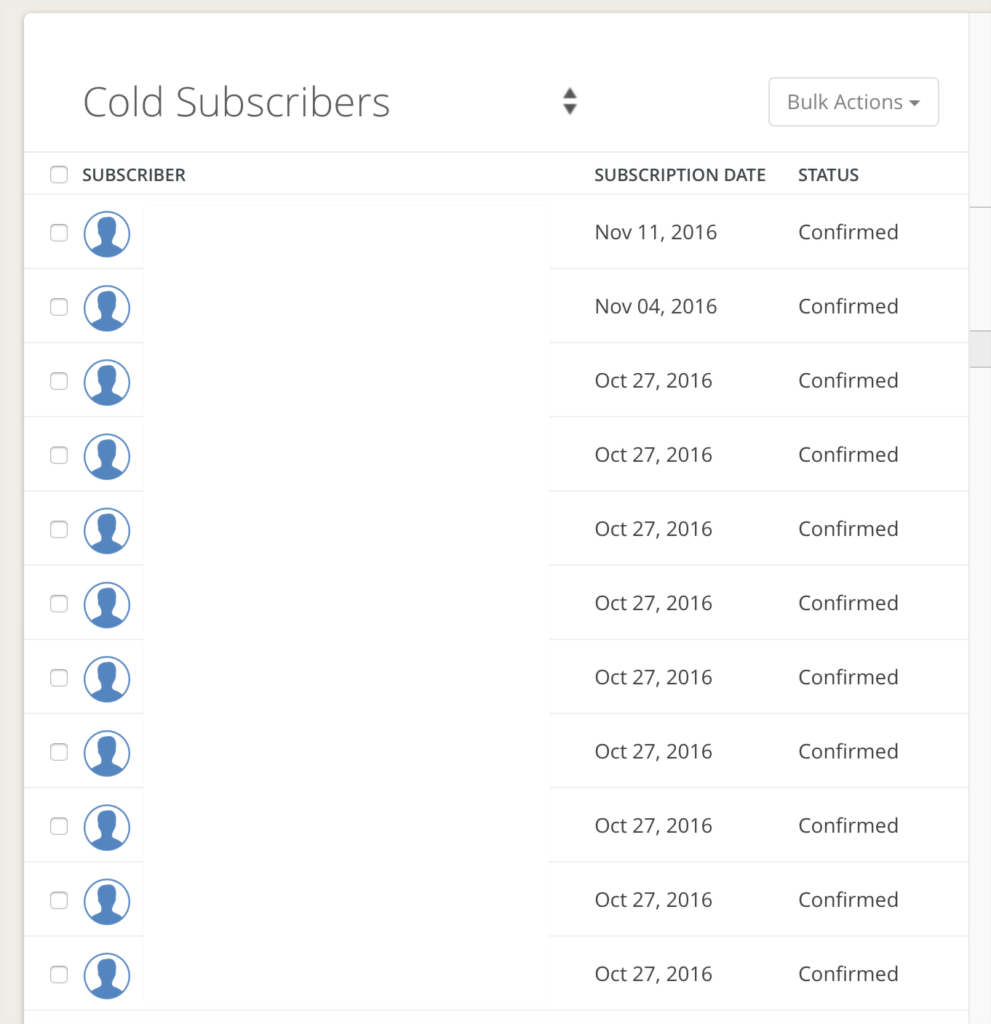 Just click on the dropdown, click "Cold Subscriber," and you instantly have a list of every subscriber who has been on your list for at least 30 days but hasn't opened an email or clicked on a link in the last 90 days. From there, you can create a "break-up sequence" or just delete.
Convertkit has a 30-day money back guarantee. Get more details on switching from MailChimp to ConvertKit here:   
(That is my affiliate link, which means if you purchase through my link I received a commission but you won't pay a higher price. I only recommend products that I use and love, which–as you can probably tell–is the case with ConvertKit.) 
I hope this post was helpful! What mail provider do you use? Do you have any questions about ConvertKit?