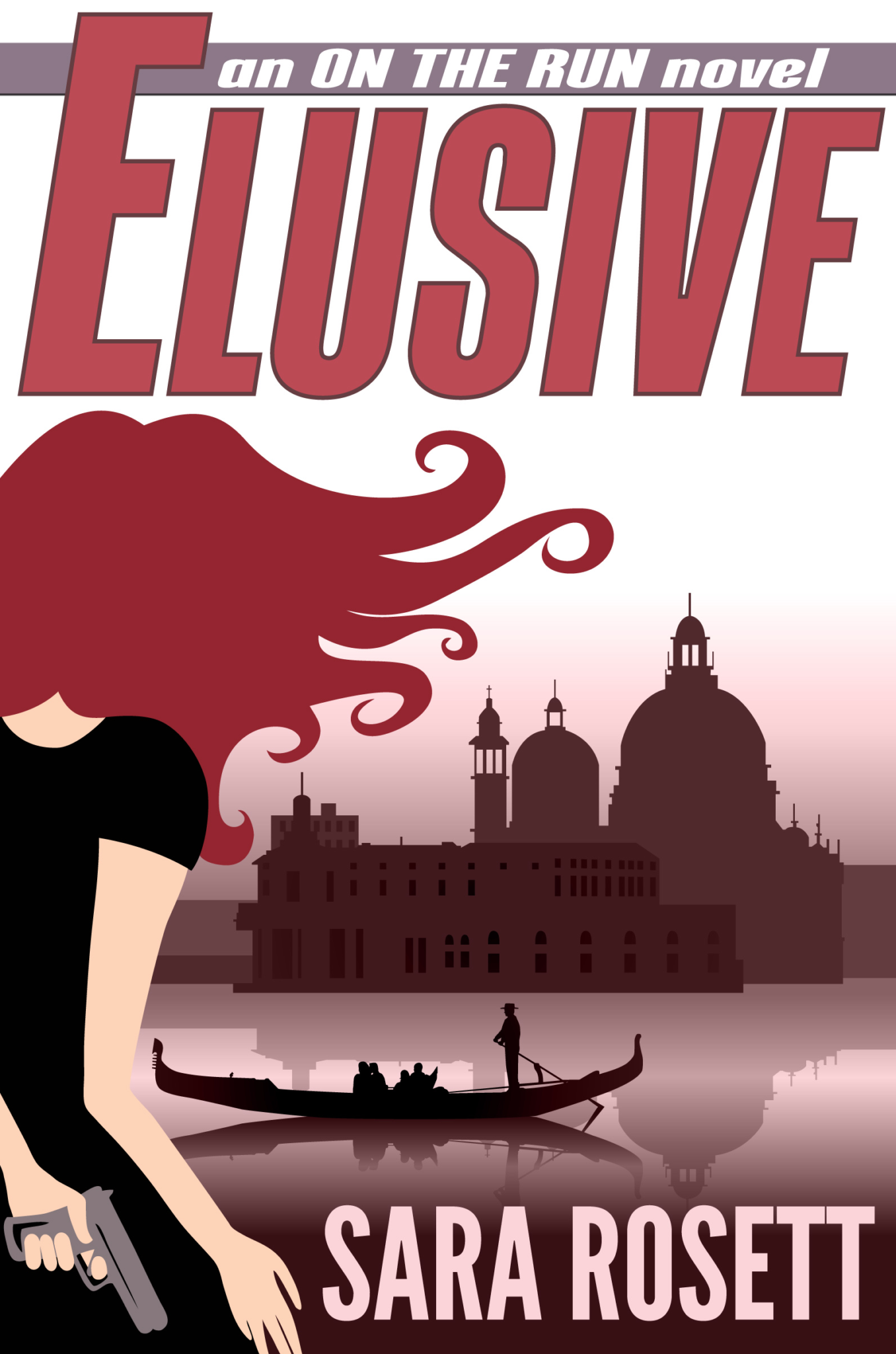 Elusive (Book One)
From USA Today bestselling author Sara Rosett. With its fun mix of mystery, international travel, and light romance, Elusive will appeal to fans of Elizabeth Peter's Vicky Bliss series or Romancing the Stone.
Zoe Hunter loves living on the edge. Free-spirited and spontaneous, she's built a life stringing together various freelance gigs that keep her bank account barely in the black. But when her ex, Jack, goes missing along with several million dollars from his business and the FBI zeros in on her as a person of interest, Zoe's life goes from delightfully unpredictable to downright frightening.
Plunged into a world of fake identities, deception, and murder, she's afraid to trust anyone. Zoe impulsively skips town in a search for answers that takes her from Las Vegas to Italy, but instead of tracking down answers, she only uncovers more questions.
Who was Jack? Is he dead or did he fake his disappearance? And, what was he mixed up in—art theft, the mafia, espionage, or all three?
Amazon (Kindle) | Amazon (print) | Barnes & Noble (Nook) | Barnes & Noble (print) | Kobo | iBooks | Google Play | New! Audible (audio book)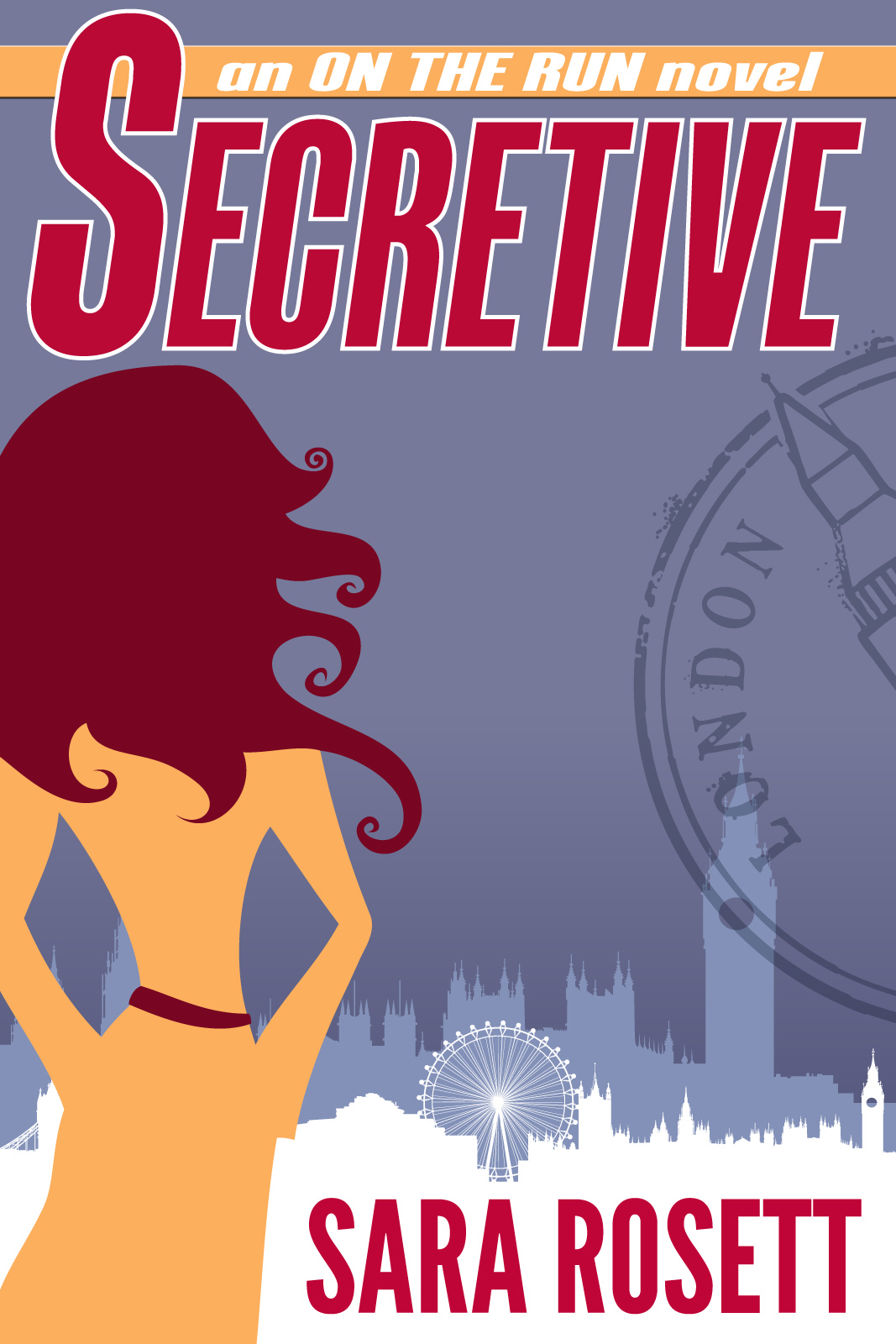 Secretive (Book Two)
Zoe thought all the questions surrounding her ex's mysterious past had been answered. She couldn't have been more wrong.
Free-spirited Zoe lives an unconventional life. She tried the nine-to-five office routine, but it was like the death of a thousand cuts—paper cuts, that is. But still, she couldn't take it and vowed to make a living outside a cubicle. Now she's a "Jill of All Trades," taking on freelance copy-editing, property management, and even dog walking gigs. Sure, it's a little insecure, but Zoe isn't exactly what you'd call cautious.
Normally, she loves surprises and the unknown, except when it comes in the form of mysterious packages, visits from the FBI, and thugs showing up on her jogging route. Zoe isn't sure who she's more afraid of, the FBI or the thugs, so she makes a snap decision and skips town to follow the clues in the package, which takes her to London, where she suspects she'll find her ex, Jack.
The authorities think he's dead, but Zoe doesn't agree. Can she find her elusive ex? And what about her new tenet with the shy smile and sexy stubble? Why does he keep popping up in her life? Zoe will have to use her rather eccentric skill set to answer those questions, all the while dodging someone who wants to make this trip abroad her last.
Amazon (Kindle) | Amazon (print) | Barnes & Noble (Nook) | Barnes & Noble (print) | Kobo | iBooks | Google Play | New! Audible (audio book)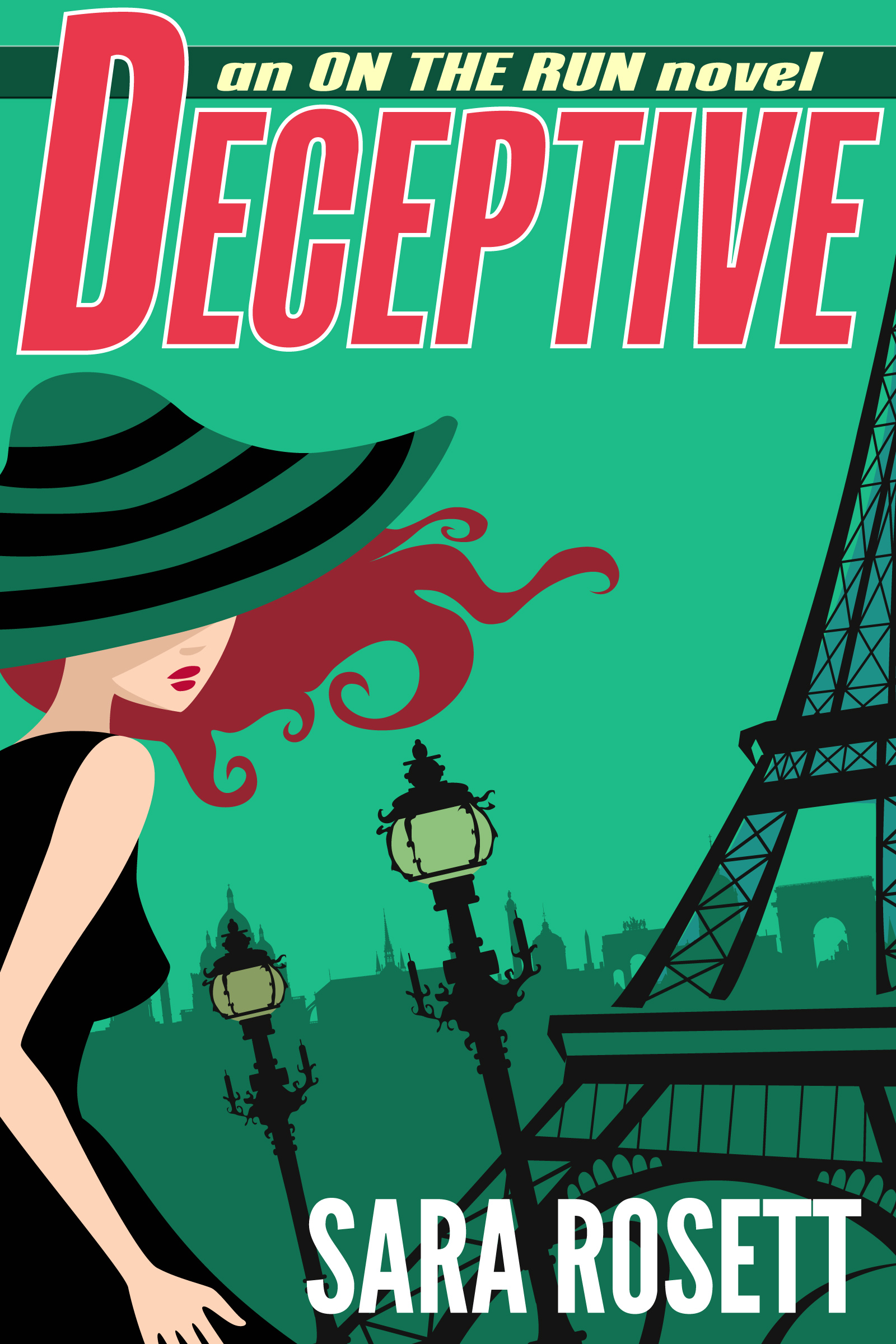 Deceptive  (Book Three)
A picture may be worth a thousand words, but a missing Monet painting is worth millions in cold hard cash…
Freelancer Zoe Hunter specializes in living in the moment and keeping her options open so she holds back when her ex reappears, wanting to reboot their relationship. Zoe's not sure she can handle a second crash and burn in the love department, but that issue takes a backseat when one of her clients dies.
Zoe discovers the death is linked to a stolen Monet painting, and she's being set up to take the fall for both the murder and the black-market art sale. To clear her name, Zoe plunges into the shadowy world of art theft, teaming up with a former goth girl hacker, a persistent reporter, and a retired FBI agent turned cruise ship enthusiast.
With the help of her ragtag crew and her sexy ex, Zoe's hunt takes her from Paris to sun-drenched villas on the Mediterranean coast. As she finds her way through a maze of lies and deceit, Zoe discovers that staying alive is a fine art.
Amazon (Kindle) | Amazon (print) | Barnes & Noble (Nook) | Barnes & Noble (print) | Kobo | iBooks | Google Play | Audio book coming soon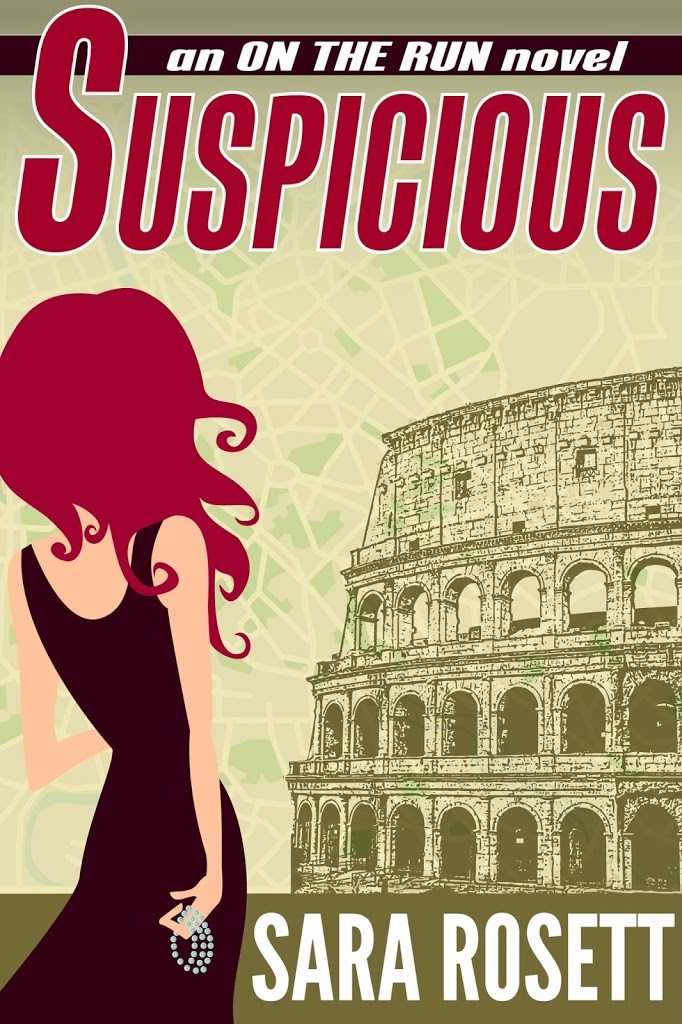 Suspicious (Book Four)
Rome. An exhibition of famous jewels and a notorious cat burglar…what could go wrong?
Zoe and Jack's trip to Rome was supposed to be a romantic one-year anniversary celebration with a little business on the side. Jack's fledgling security company has landed the plum assignment of providing additional security for the opening night gala of a museum exhibit featuring priceless gems.
However, the easy job turns complicated when they discover the exhibit is the next target of a cat burglar who has struck several times in recent months, snatching up a hoard of sparkling jewels. Opening night goes off without a hitch, but then the police accuse them of switching the real gems for fakes.
With the exhibit's organizer missing and planted diamonds showing up in their belongings, Zoe and Jack are forced to delve into the shady side of the diamond trade in a search for the culprit, a journey that takes them from the fountains and piazzas of the Eternal City to the snow-capped Alps.
Amazon (Kindle) | Amazon (print) | Barnes & Noble (Nook) | Barnes & Noble (print) | Kobo | iBooks | Google Play 
Devious  (Book Five)
Why steal a not-so-valuable painting?
Free-spirited Zoe Andrews has settled into married life and feels she has found her ideal niche working for a company that discreetly recovers lost items for elite clients, but her first assignment, which takes her to Edinburgh to recover a stolen painting, turns out to be more complicated than she expected.
Instead of simply getting in touch with contacts in the art world, Zoe finds herself tangled in a web of contradictions. Why would someone steal a not-so-valuable painting, and why was the thief attacked? Zoe's search to find answers takes her from the ancient stone walls of Edinburgh Castle to the Baroque grandeur of Salzburg as she delves into a decades old mystery with ties to the present.
Amazon (Kindle) | Amazon (print) | Barnes & Noble (Nook) | Barnes & Noble (print) | Kobo | iBooks | Google Play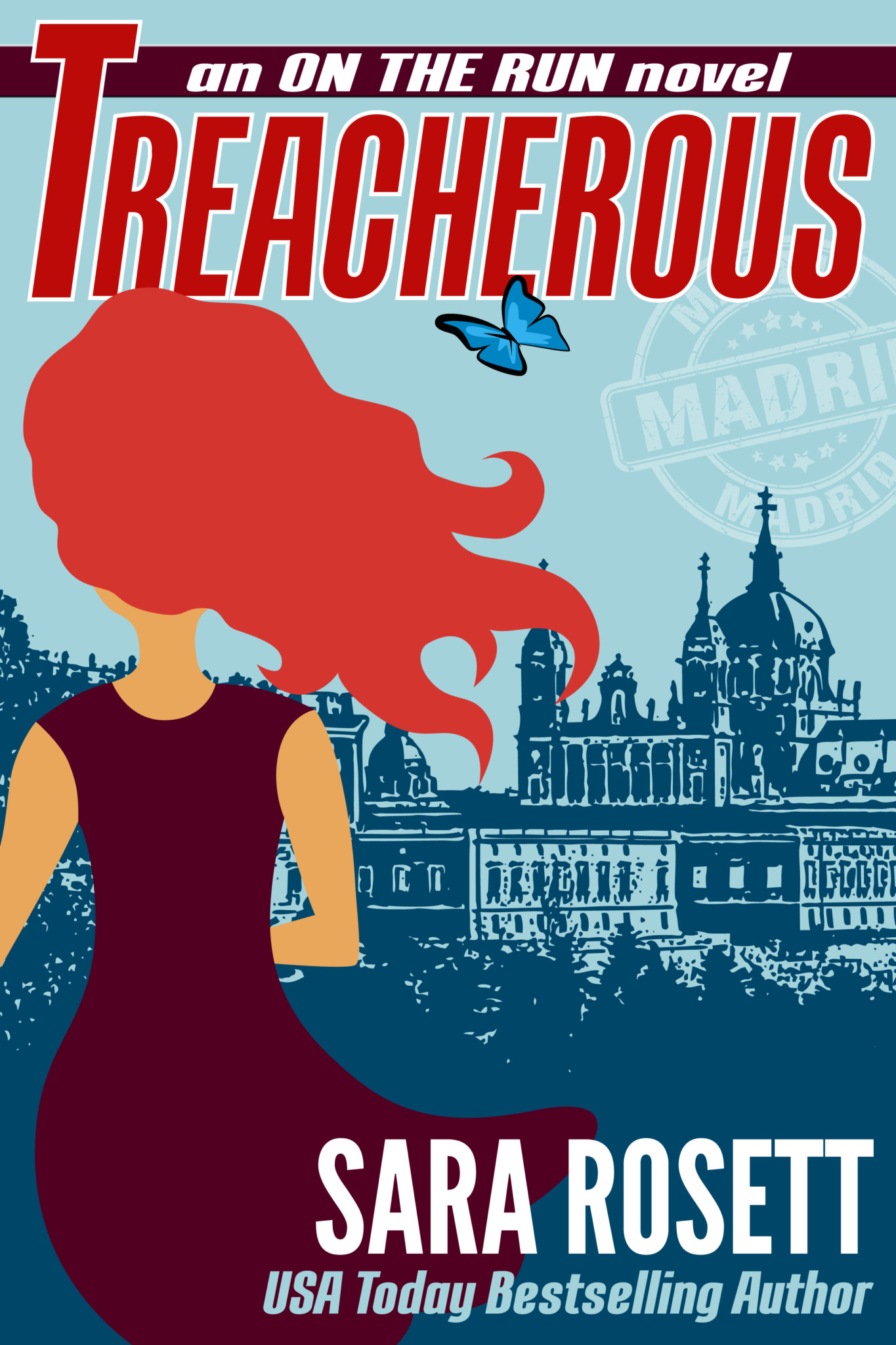 Treacherous  (Book Six)
A mysterious package, a rumor of a masterpiece, and a dangerous game of hide and seek…
Zoe loves working as a consultant for a company that specializes in art theft recovery. Her only complaint is that the jobs are few and far between, so when she meets an eccentric collector who is on the hunt for a painting of a blue butterfly that might—or might not—exist, she jumps at the chance to look for it. She comes across shady dealers and a confusion of clues as her search for the elusive painting takes her from tropical destinations to the cobblestone streets of Madrid.
This is the sixth installment of the lighthearted On The Run series from USA Today best-selling author Sara Rosett, which features globetrotting art heists and international intrigue.
Amazon (Kindle) | Amazon (print) | Barnes & Noble (Nook) | Barnes & Noble (print) | Kobo | iBooks | Google Play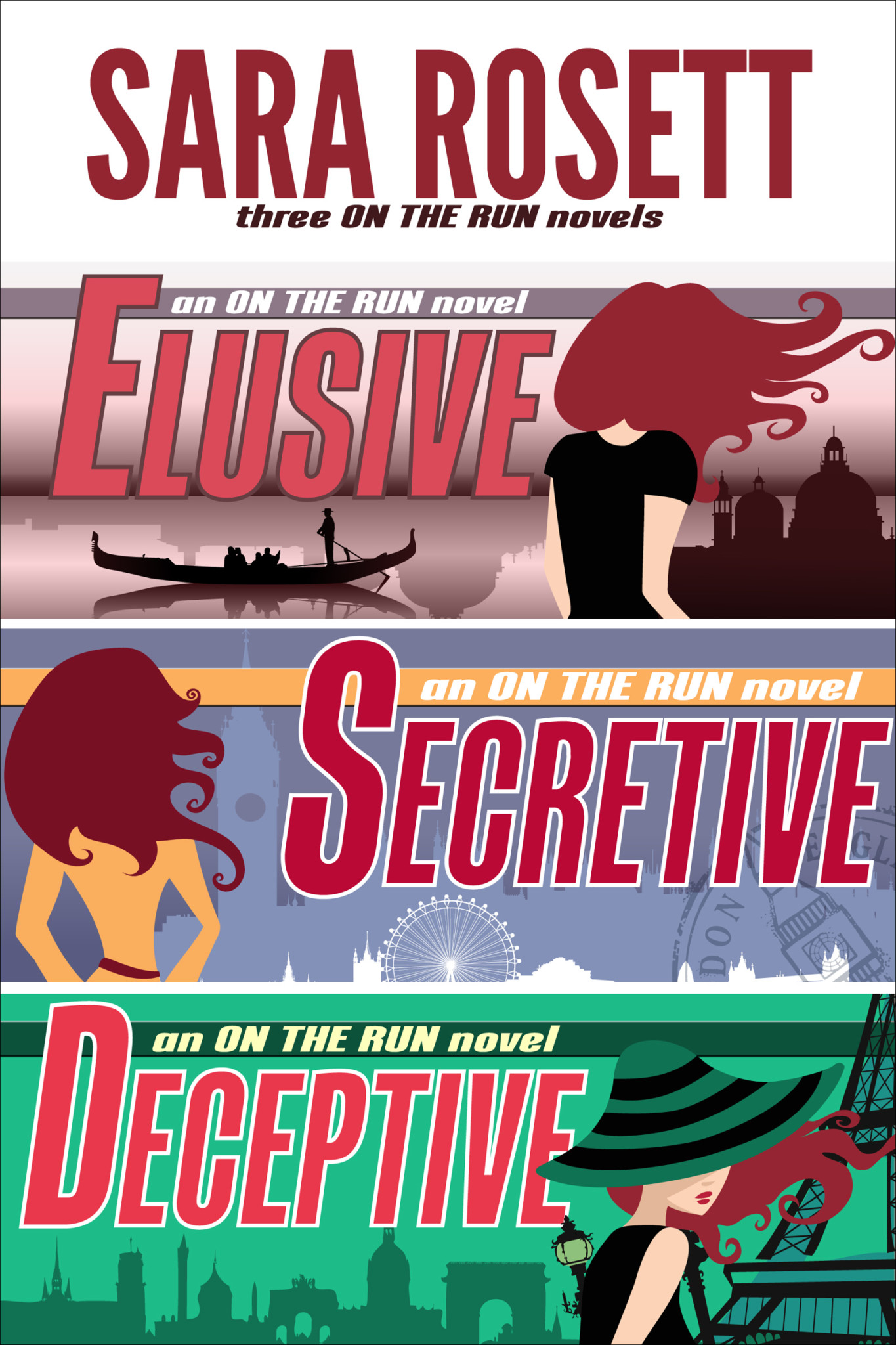 On The Run Boxed Set (Vol. I)
Mystery, light-hearted adventure, and armchair travel…
If you enjoy Elizabeth Peter's Vicky Bliss series or Romancing the Stone, the On the Run series has the same mix of mystery, international travel, and light romance.
Elusive: Zoe Hunter loves living on the edge. Free-spirited and spontaneous, she's built a life stringing together various freelance gigs that keep her bank account barely in the black. But when her ex, Jack, goes missing along with several million dollars from his business and the FBI zeros in on her as a person of interest, Zoe's life goes from delightfully unpredictable to downright frightening.
Secretive: Zoe Hunter thought all the questions surrounding her ex's mysterious past had been answered. She couldn't have been more wrong.
Deceptive: A picture may be worth a thousand words, but a missing masterpiece is worth millions in cold hard cash…
Amazon (Kindle) | Barnes & Noble (Nook) | Kobo | iBooks | Google Play