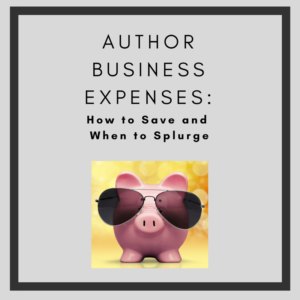 I love a deal. The words "free" and "sale" can make my day, but I've also learned that when it comes to my author business, a bargain sometimes costs money in the long run. Conversely, I've also discovered that as an authorpeneur it often pays to spend instead of scrimp. So where should you save and where should you spend? Each author will make different choices in these areas, but here's how I save some pennies and where I splurge when it comes to expenses for my fiction business.
When I need to buy something for my author business, I run through a list of questions, sort of a savings triage:
1. Is there a free plan?
For instance, MeetEdgar, which automatically reposts your content for you, sounds like a great way to keep old posts alive, but it's a too pricy for me, so I looked around for other options. My favorite solution is Elokenz, which is currently in beta, but it has similar features and is free.
Trial or free plans let you test and see if the app or website is a good match for you. Asana was way more planning software than I needed, but Trello, with its visual Pinterest-like boards and ability to tag my author assistant, is perfect for me. Both Asana and Trello currently have a free plan. I tried one then the other to see which worked best for me.
2. Is there a WordPress plugin for that?
After my favorite content curation site changed its features and pricing, I searched for an alternative and found MyCurator, which includes an AI that learns which types of content you like to share and tailors a list of potential topics to suit your tastes. I'll admit I was skeptical of this feature, but after a few up and down votes, the selection of content is spot-on. Another plugin I've found for resharing content is Revive Old Post. I use the free plan, but there is an upgraded version with extra features.
3. Can I find a less expensive option?
Because I'm a bargain shopper, I check around for options at lower price points. For social media reposting mentioned in #1, cheaper alternatives to MeetEdgar include PostPlanner and dlvr.it.
4. Is it a one-time fee or monthly fee?
I'll always go for the one-time fee, if I have that option and often find great deals through AppSumo.
5. Will it be on sale later?
Waiting for a deal may be worth it:
-Black Friday/Cyber Monday: great deals on courses, website themes, and electronics that only come around once a year.
-Annual promos: During NaNoWriMo in November is a great time to pick up discounts on writing-related products.
6. Can I get a discount through an organization/group I belong to?
-Check for membership discounts – Writer organizations like the Alliance of Independent Publishers (ALLi), RWA, MWA, and NINC have discounts tailored specifically for their members. For example, IngramSpark usually coordinates with ALLi during their Indie Author Fringe events and gives a discount code that waives the print set-up fee. It's no accident that I uploaded my recent paperbacks to Ingram during April and November when the code was available.
-Classes like Mark Dawson's Self Publishing Formula often have associated bonuses that include discounts and bonuses for author services.
7. Do they have an annual plan?
If I can't find a no-frills version or a discount, then I check the cost of the annual plan. Usually you get a small price break for paying for a year up-front. (Word of warning: make sure that you're sure you like the service or site before purchasing the annual plan. Take it for a test drive with a free or trial plan first. Some yearly plans aren't refundable or only refund a portion of the cost if you change your mind.)
Now let's talk about spending money. Where do I spend more freely? It's in places that I know I will get a return.
Where I spend money:
1. Mailing List provider – If there's one area that I'm going to splurge, it's with my mailing list. Other than my intellectual property, it's my most important business asset. I want it to be easy to use and not cause headaches or worry (Did I have too many unsubscribes after that giveaway promo? Did I accidentally double email some people?). I use ConvertKit. More on that here:  Why I switched from MailChimp to ConvetrtKit. 
2. Cover – An amazing cover grabs a reader and makes them want to read the book description. I'm not a cover artist and know this is an area where I need to outsource.
3. Editing – I hate typos, but I'm a terrible proofreader of my own work. It's scientifically proven that you can't proof your own work, which makes me feel a little better, and reinforces that spending money on editing is a must.
4. Virtual Assistant – We are in the New Pulp Age. Readers (and bookstore algorithms) crave new books. Writers are scrambling to produce content as quickly as they can. I'm not in the release-a-book-a-month-club (not even close!), but having an assistant has taken some of the pressure off so that I'm doing less of the admin stuff myself.
5. Ads – I know a writer who will not apply for a Bookbub ad because the prices are "ridiculous." Yes, the prices are ridiculous, but so is the sale-through. In my mind if you pay a lot but earn a lot more, that's a win-win situation.
6. Equipment – I've learned to curb my bargain-hunting tendencies when I buy something that I'll use on a daily basis. I tried an ergonomic keyboard, but picked the lower priced version, which died after about a year. My next keyboard cost a lot more, but I use it every day for hours. I don't have buyer's regret. I love my Kenisis keyboard and my wrists and fingers feel great. Same situation with my treadmill desk that I've had for years.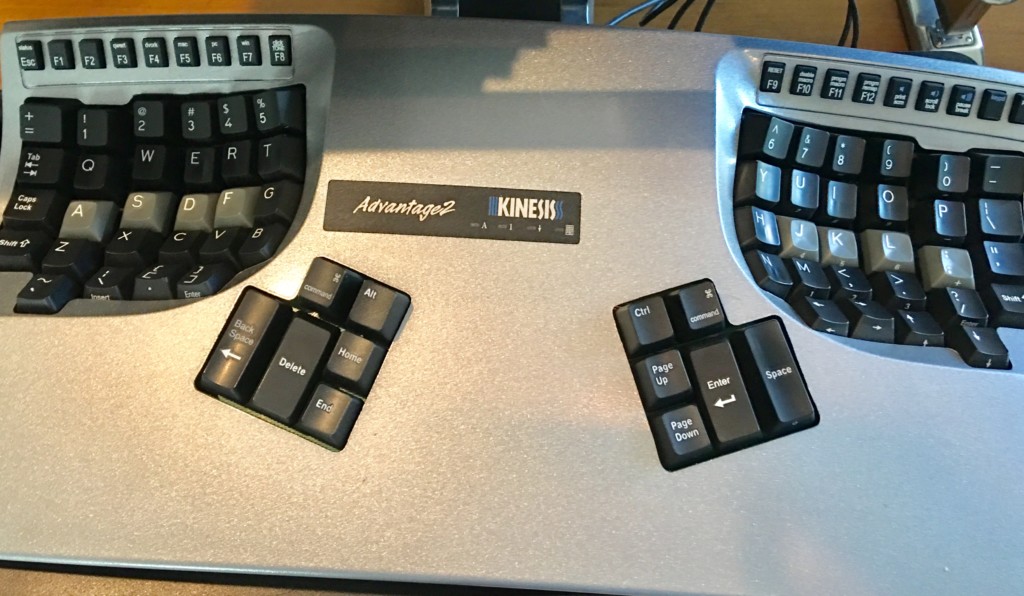 How do you save your pennies and where do you splurge?
SaveSave
SaveSave
SaveSave
SaveSave
SaveSaveSaveSave
SaveSave
SaveSave
SaveSave
SaveSaveSaveSave
SaveSave
SaveSaveSaveSave